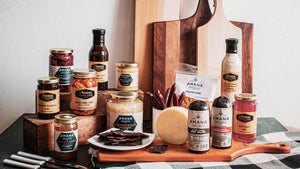 Good things start around the table.
Feeding friends and family has been Amana's cultural signature since the beginning. Here in the Colonies, food is more than just a source of nourishment. It's a unique expression of hospitality, heritage, and values.
Thousands of visitors each year are treated to lavish meals featuring a variety of meats, specialties, and sweets, particularly during festivals and celebrations.
Can't make it to Amana? Here's your chance to savor our carefully curated collection of exceptional products without having to leave home.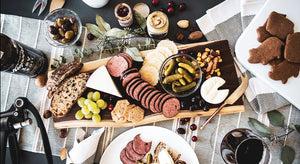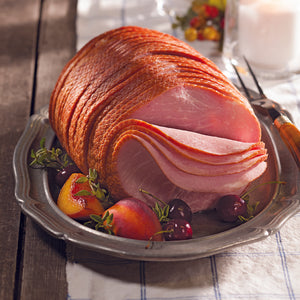 Looking for famous Amana hams, bacon, and pork chops?
Visit  AMANAMEATSHOP.COM.
The Amana Meat Shop website is home to premium Amana gift boxes, cheeses, fresh-cut steaks, and other smokehouse specialties. The Amana Meat Shop is a great place to send exceptional gifts or treat yourself!
Why are there two different Amana food websites?
Most Amana Meat Shop products require 2-day shipping, which may include reusable coolers and dry ice or gel packs. 
Amanafoods.com products are sold separately and are shelf stable, not requiring special delivery or packaging.